Regular price
₹ 2,199.00
Sale price
₹ 1,799.00
Unit price
per
18% OFF
Sold out
(Cash on Delivery is also available)
M9 Hair Color Shampoo is a 3-in-1 shampoo-based hair color that colors, cleanses and conditions your hair in no time. M9 Hair Color Shampoo colors your hair naturally. It maintains hair shine and keeps them healthy. It is equipped with anti-dandruff and rejuvenating properties that provide essential nutrients to the hair roots thus preventing hair fall.
DESCRIPTION

M9 Hair Colour Shampoo is formulated by blending various herbal essences to nourish the hair. It contains noni-extracts which have anti-aging effects according to ancient Ayurveda. When used externally, noni-extract slows down the greying of hair and helps prevent hair loss. The unique combination of M9 Hair Colour Shampoo colours your hair black as well as slows greying.

Changing your hair colour is a great way to enhance your look, style and confidence. This non-drip formula infused with Noni extracts gives your hair the richness of natural looking colour with shine in just 5 minutes.

What's more? It works equally well for long hair, beard, moustache or chest hair.

Product: M9 Hair Color Shampoo
Color: Natural Black
Used For: Coloring Grey Hairs
Gender: Unisex
Net Weight: 400 ml
No. of Applications: Up to 40 Applications
HOW TO USE

Step 1: Make sure your hair is completely dry and without oil or dust.
Step 2: Wet your hands thoroughly. Press an adequate amount of hair colour shampoo pump onto wet hands and mix well.
Step 3: Apply the mixture on grey hair and massage it well.
Step 4: Wash your hands within 3 minutes to avoid stains.
Step 5: Wash your hair gently with water after 5 minutes to get natural black and shiny hair.
INGREDIENTS

Colorant Ingredients:

Noni Extracts, Aloe Extracts, Olive Oil, Aqua, Sodium Lauryl Ether Sulfate, Propylene Glycol, Ascorbic Acid, p-Phenylenediamine, Monoethanolamine, Resocinol, Sodium Sulfate, Perfume, Cocoamidopropyl Betaine, Cocodiethanolamide, Ethylene Glycol Monostearate.

Developer Ingredients:

Aqua, Sodium Lauryl Ether Sulfate, Cocoamidopropyl Betaine, Hydrogen Peroxide, Cocodietha-nolamide, Orthophosphoric acid, Sodium Stannate, Ethylenediamine tetraacetic Acid (EDTA)
Gloves need to be used only while doing the allergy test. In case of no allergy, it is safe to use the hair color shampoo with your bare hands as prescribed in the box or in the instructions booklet.
View full details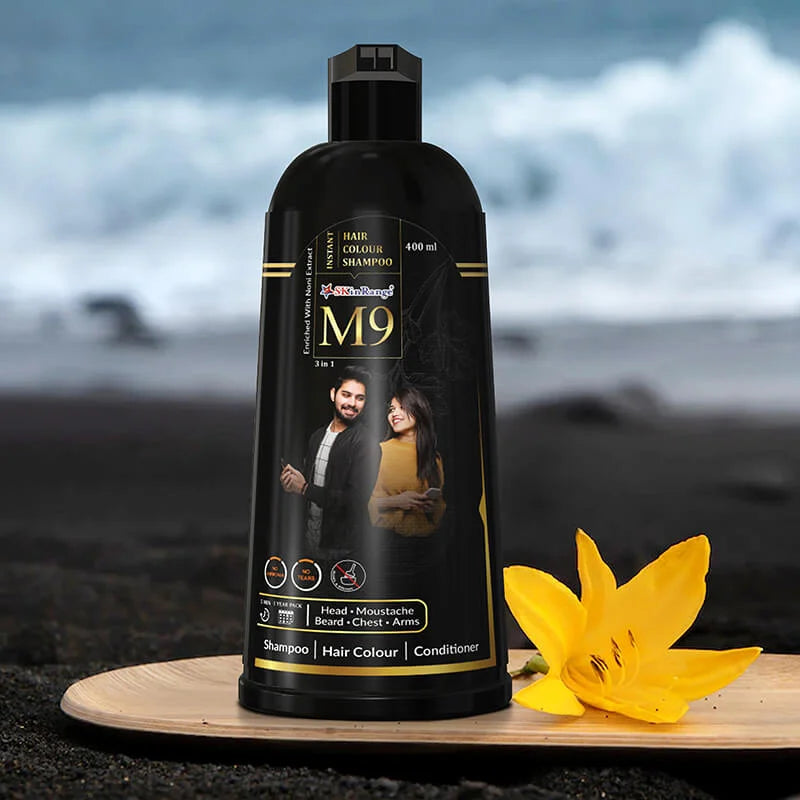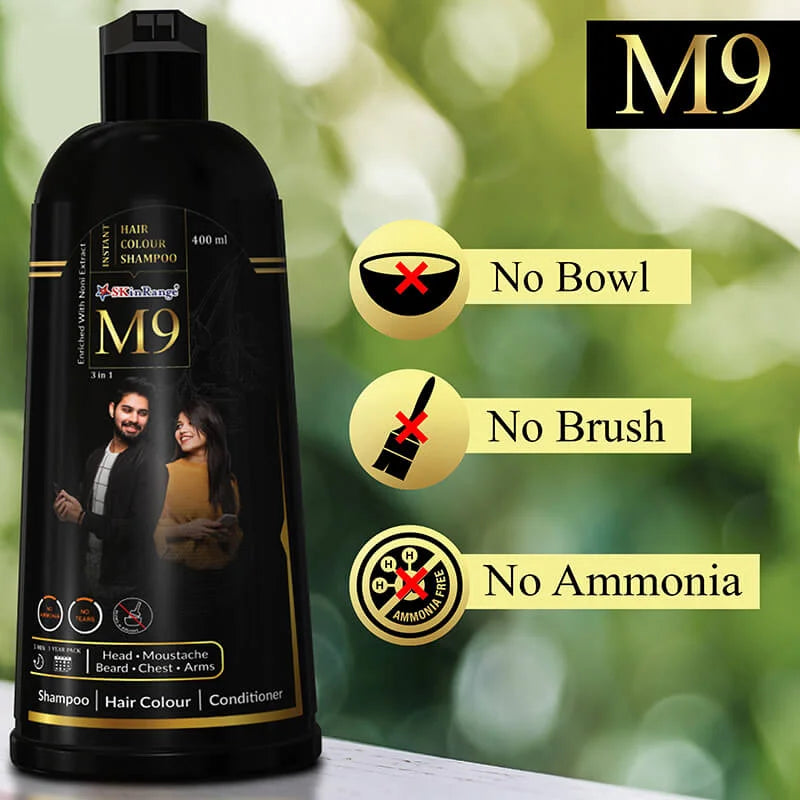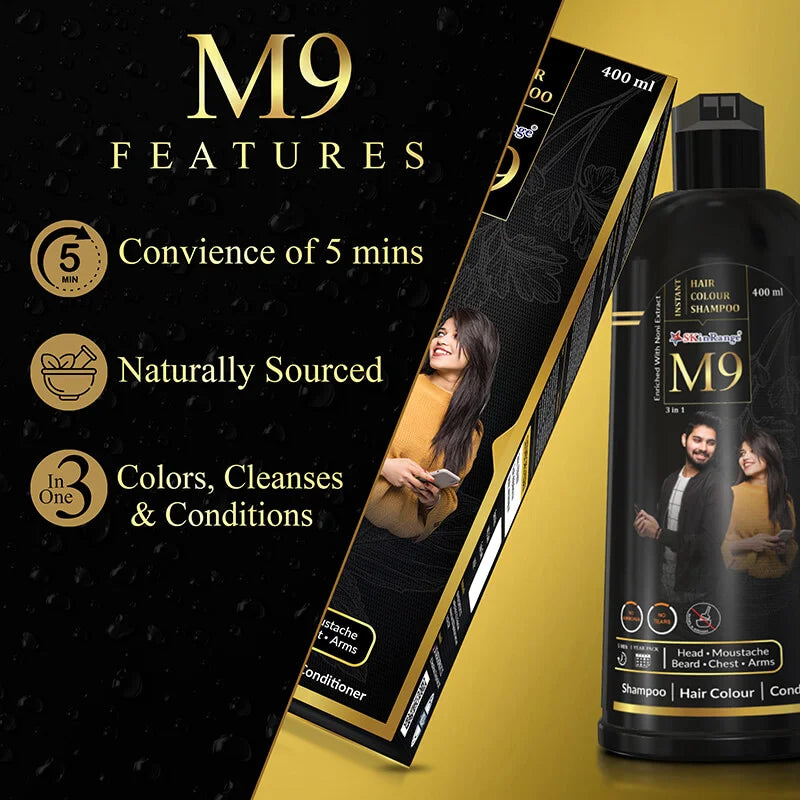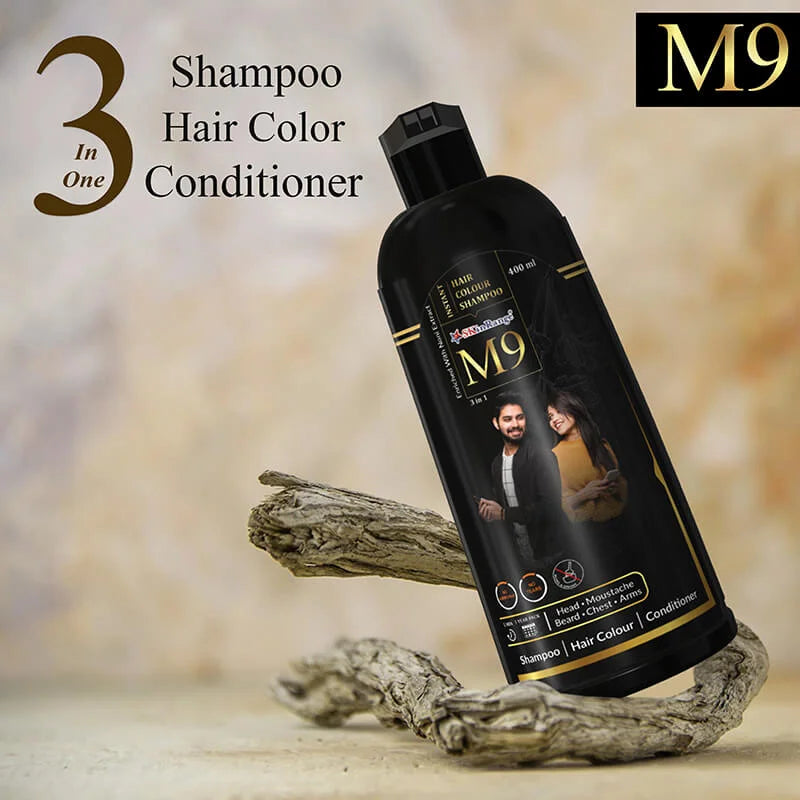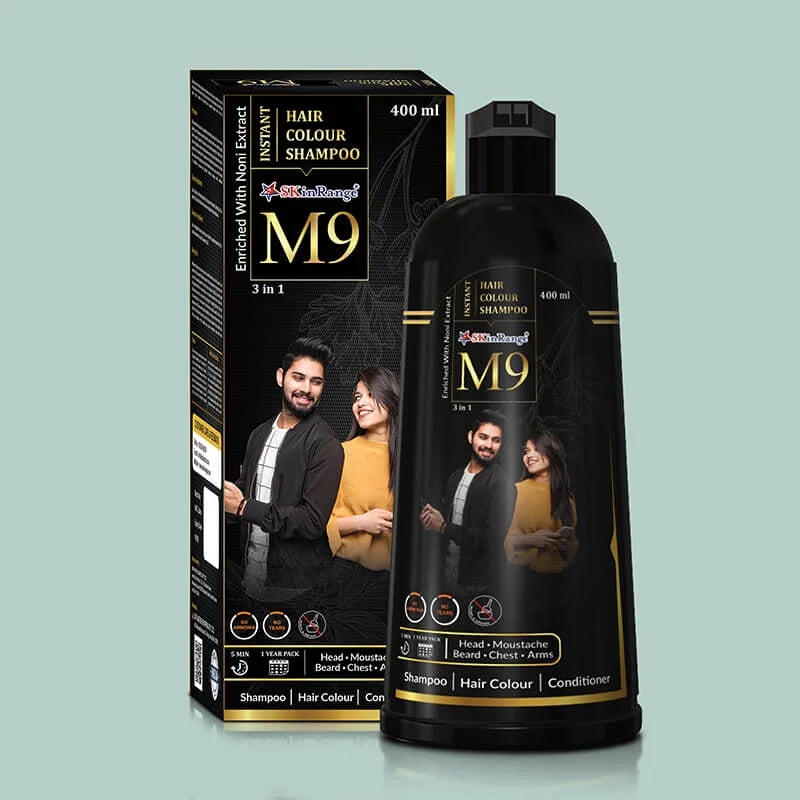 Let Your Hair Make A Style Statement.
Why SKinRange ?
HEALTH OUTCOMES

Ayurvedic solutions delivered thoughtfully

BESPOKE AYURVEDA

Programs crafted by Ayurvedacharayas

NATURAL INGREDIENTS

Carefully handpicked and sourced
FAQ'S
What measures does we take to ensure the quality of SKinRange products?

We at "SKinRange" are fully dedicated to our customers' satisfaction. Rest assured that SKinRange Ayurveda products available on our website are 100% genuine and authentic.
What measures does SKinRange Ayurveda take to ensure the products are not damaged during delivery?

We at SKinRange Ayurveda maintain a very high level of quality control and till date, we receive minimal complaints about the quality of our packaging. Furthermore, less than 1% of our products we ship in a year are returned to us as damaged. To ensure your products remain undamaged during the shipping process, we package our products in bio-degradable study shipper boxes.
Do the storage systems ensure that the quality of the products is intact?

All of our inventory is kept in our own warehouse. We store, manage and ship our products to you, no matter where you are, with the utmost care and efficiency.
What are the sources of ayurvedic medicines or formulations ?

Ayurved derives its medicinal components from nature's bounty. All SKinRange Ayurvedic formulations are natural, safe and have no side effects.